\n \n\n\n\n","datePosted":"2023-11-09T15:26:13.037Z","employmentType":[],"hiringOrganization":{"@type":"Organization","name":"PDAX | Philippine Digital Asset Exchange","sameAs":"https://pdax.ph","logo":"https://cdn.filepicker.io/api/file/lAKL1KB5QNuW3VTZEXID"},"jobLocation":{"@type":"Place","address":{"@type":"PostalAddress","addressLocality":"Manila, AR, USA"}}}
Intern, External Community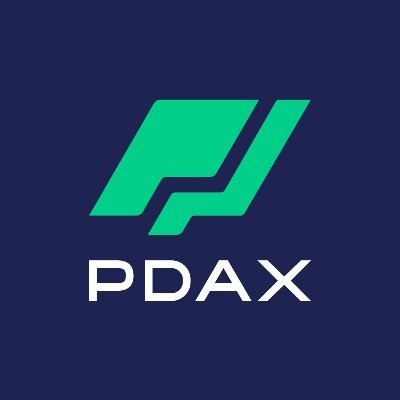 PDAX | Philippine Digital Asset Exchange
Manila, AR, USA
Posted on Thursday, November 9, 2023
Go back to jobs
Intern, External Community
Ortigas Center, Pasig, Metro Manila, Philippines
About PDAX
At PDAX, we believe that the future of money is digital, and our mission is to empower all Filipinos to grow their wealth through blockchain technology.
As one of the first crypto firms in the Philippine market, we feel a sense of duty to our users and to the ecosystem to set the standard for safety, ease of access, and reliability. We expect our team to share in this responsibility and cherish our vision of a more open and equitable financial system.
We are looking for new team members that are passionate about cryptocurrency, want to work in a disruptive, fast-growing industry, and thrive in a start-up environment.
If this sounds like you, then we'd love to talk!
General Responsibilities
Engage with our external community through various social media platforms, forums, and online channels.

Respond to user inquiries, comments, and feedback in a timely and professional manner.

Foster a positive and supportive community environment by promoting meaningful discussions and addressing any concerns or issues that may arise.

Collaborate with the marketing team to develop and execute community-focused initiatives, campaigns, and events.

Monitor and analyze community engagement metrics and provide insights to improve community engagement strategies.
Qualifications
Strong written and verbal communication skills.

Familiarity with social media platforms and online communities.

Passion for the crypto industry and a desire to learn more about blockchain technology and cryptocurrencies.

Excellent interpersonal skills and the ability to connect with diverse audiences.

Proactive attitude with the ability to work independently and as part of a team.

Attention to detail and strong organizational skills.
Our Culture
We do the right thing. In all dealings, we act with integrity, diligence, and in good faith.

We think about the customer. We solve problems for our users.

We love crypto. We are passionate about cryptocurrency, financial markets, and how technology is changing lives.

We strive for excellence. We love challenges; we raise the bar in everything: our products, services, processes, and people.

We focus on the mission. We take ownership. We are proactive and we work hard to deliver high-impact results at a rapid pace.

We exercise leadership. In any role we play, we strive to be effective leaders.

We believe in continuous learning and growth. We pursue growth, learning, and development, and are eager to give and receive feedback.