\n \n\n\n\n","datePosted":"2023-11-09T15:26:12.063Z","employmentType":[],"hiringOrganization":{"@type":"Organization","name":"PDAX | Philippine Digital Asset Exchange","sameAs":"https://pdax.ph","logo":"https://cdn.filepicker.io/api/file/lAKL1KB5QNuW3VTZEXID"},"jobLocation":{"@type":"Place","address":{"@type":"PostalAddress","addressLocality":"Manila, AR, USA"}}}
Assistant Vice President, Product Operations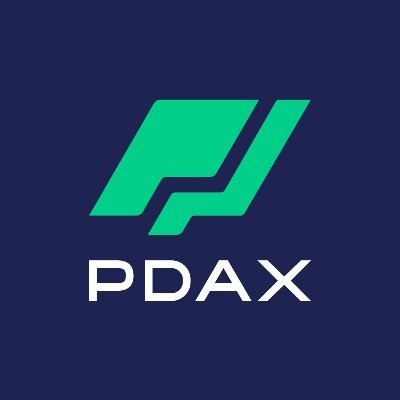 PDAX | Philippine Digital Asset Exchange
Product, Operations
Manila, AR, USA
Posted on Thursday, November 9, 2023
Go back to jobs
Assistant Vice President, Product Operations
Ortigas Center, Pasig, Metro Manila, Philippines
About PDAX
At PDAX, we believe that the future of money is digital, and our mission is to empower all Filipinos to grow their wealth through blockchain technology.
As one of the first crypto firms in the Philippine market, we feel a sense of duty to our users and to the ecosystem to set the standard for safety, ease of access, and reliability. We expect our team to share in this responsibility and cherish our vision of a more open and equitable financial system.
We are looking for new team members that are passionate about cryptocurrency, want to work in a disruptive, fast-growing industry, and thrive in a start-up environment.
If this sounds like you, then we'd love to talk!
About the Role
We're looking for an Assistant Vice-President (AVP) - Product Operations who is responsible for the proper operationalization of PDAX products. You will consider different operational perspectives and needs in driving solutions and setting up the improvements to the process and procedures of the company to make it scalable and efficient. The focus is to build end-to-end core operational processes for various PDAX products, projects, and services. You will manage the creation of process manuals, flow charts, personnel tasking – making critical decisions on process design and implementation.
You will be responsible for the oversight of the various Business Operations teams and ensure work streams are covered and represented when managing product/project requirements with internal and external stakeholders. As the liaison between the different internal teams, the AVP - Product Ops ensures extensive collaboration to set up seamless processes to achieve operational efficiency and excellence.
General Responsibilities
Lead the design and implementation of scalable processes for new products and projects to meet operational requirements that will help improve the company's overall trajectory, working with cross-functional teams for implementation.

Use operational expertise to deliver solutions with the operational teams in the company, working on project teams with clear timelines.

Be accountable to the smooth operations of the various businesses and services through continuous process design, improvement, and implementation. The goal is to work closely with the department heads of service functions to ensure proper processes.

Ensure operational compliance to regulatory requirements for various PDAX products.

Work closely with various departments (Finance, Operations, Treasury, CRM, BD, Product & Technology, among others) to scope, plan, and execute projects and integrations and ensure that issues are being resolved and handled appropriately and in a timely manner.

Understand PDAX operational processes and utilize the knowledge in building processes for new products and projects that are smoothly integrated to existing workstreams.

Represent the Operations Division in the different meetings and discussions in the organization to voice out concerns that will impact the team and its processes.

Initiate projects by creating or improving products or services and coordinating with internal and external stakeholders to fill gaps and address customer needs.

Consider a holistic view of the requirements of each Business Operations team, define the needs of these teams and factor these into the outputs of cross-functional projects.

Actively participate in major business improvements and development projects.

Undertake further duties as may be assigned from time to time.
Qualifications
University degree or equivalent experience required. Concentration in business, finance, or management is preferred.

At least 7 years of relevant experience in operationalization and building of processes

Excellent relationship management and leadership skills.

Ability to implement and execute projects within set timelines.

Strong track record of end-to-end project management – from design to implementation to evaluation.

Good organizational and time management skills.

Ability to work effectively in a team environment.

Ability to think and communicate structurally.

Good written and verbal communication skills.

Attention to detail and accuracy.

Strong analytical and problem-solving skills.
Nice-to-Haves
Willingness to work in a startup environment – we need someone with an appetite for building.

Experience in digital asset or financial services industries particularly in payments, remittance, e-banking and cash management

Enthusiasm for trading stocks, forex, cryptocurrencies or NFTs.

Desire to improve the financial landscape in the PH.

Entrepreneurial spirit – you're not here to just execute. Inspire us and make this company yours!
Our Culture
We do the right thing. In all dealings, we act with integrity, diligence, and in good faith.

We think about the customer. We solve problems for our users.

We love crypto. We are passionate about cryptocurrency, financial markets, and how technology is changing lives.

We strive for excellence. We love challenges; we raise the bar in everything: our products, services, processes, and people.

We focus on the mission. We take ownership. We are proactive and we work hard to deliver high-impact results at a rapid pace.

We exercise leadership. In any role we play, we strive to be effective leaders.

We believe in continuous learning and growth. We pursue growth, learning, and development, and are eager to give and receive feedback.