\n \n\n\n\n","datePosted":"2023-09-27T15:40:36.479Z","employmentType":[],"hiringOrganization":{"@type":"Organization","name":"PDAX | Philippine Digital Asset Exchange","sameAs":"https://pdax.ph","logo":"https://cdn.filepicker.io/api/file/lAKL1KB5QNuW3VTZEXID"},"jobLocation":{"@type":"Place","address":{"@type":"PostalAddress","addressLocality":"Manila, Philippines"}}}
Senior Associate, Compliance Monitoring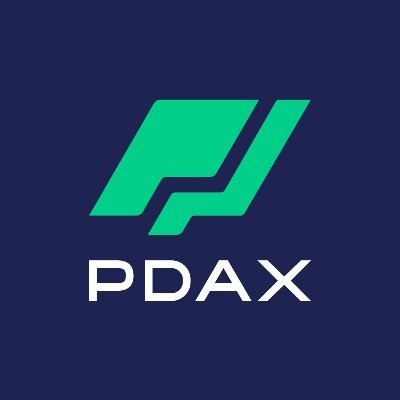 PDAX | Philippine Digital Asset Exchange
Legal
Manila, Philippines
Posted on Wednesday, September 27, 2023
Go back to jobs
Senior Associate, Compliance Monitoring
Ortigas Center, Pasig, Metro Manila, Philippines
About PDAX
At PDAX, we believe that the future of money is digital, and our mission is to empower all Filipinos to grow their wealth through blockchain technology.
As one of the first crypto firms in the Philippine market, we feel a sense of duty to our users and to the ecosystem to set the standard for safety, ease of access, and reliability. We expect our team to share in this responsibility and cherish our vision of a more open and equitable financial system.
We are looking for new team members that are passionate about cryptocurrency, want to work in a disruptive, fast-growing industry, and thrive in a start-up environment.
If this sounds like you, then we'd love to talk!
About the Role
Fintech companies that operate with e-money and cryptocurrency balances are subject to the supervision of regulators such as the BSP. The Compliance Monitoring team at PDAX sits under the Compliance department and is at the forefront of maintaining process excellence for customer onboarding, transaction monitoring, and account reviews. The team also manages the various KYC and transaction monitoring systems, including 3rd party vendor solutions, utilized by PDAX. Finally, the team takes a leadership role in continuously identifying and implementing process improvements that increase the overall capabilities, capacity, and effectiveness of the Compliance department.
General Responsibilities
Manage the account opening, transaction monitoring, and account review systems of PDAX.

Manage customer account cases that are flagged and routed to the Compliance Monitoring team.

Review the transaction monitoring system parameters to ensure that alerts are always calibrated.

Ensure that CTRs and STRs are properly identified, written, and submitted promptly to the BSP.

Work with internal stakeholders including Account Management, Business Development, Compliance Advisory, etc. in order to problem-solve any cases that may arise.

Implement process improvements that increase the productivity of Compliance Monitoring.

Keep updated on Compliance Monitoring trends and risk mitigation approaches locally & globally.

As part of ERM, maintain an accurate list of Compliance risks based on internal reviews of processes.

Document all Compliance Monitoring procedures, processes, and SLAs.

Lead assigned projects across cross-functional teams.

Help conduct Compliance awareness campaigns/trainings in the company.

Complete all other tasks that may be asked by Management.
Qualifications
Familiarity with cryptocurrencies a plus.

Compliance experience a plus.

Proactive, imaginative, aware, and able to do scenario-analysis.

Has initiative, is proactive, and works independently to deliver results.

Willingness to learn about compliance systems and tools.

Excellent analytical and problem-solving skills.

Excellent organizational skills and attention to detail.

Comfort working in a high-growth and dynamic environment.

Ability to collaborate effectively across multiple teams, including internal and external stakeholders.

Has strong written and verbal communication skills.
Our Culture
We do the right thing. In all dealings, we act with integrity, diligence, and in good faith.

We think about the customer. We solve problems for our users.

We love crypto. We are passionate about cryptocurrency, financial markets, and how technology is changing lives.

We strive for excellence. We love challenges; we raise the bar in everything: our products, services, processes, and people.

We focus on the mission. We take ownership. We are proactive and we work hard to deliver high-impact results at a rapid pace.

We exercise leadership. In any role we play, we strive to be effective leaders.

We believe in continuous learning and growth. We pursue growth, learning, and development, and are eager to give and receive feedback.